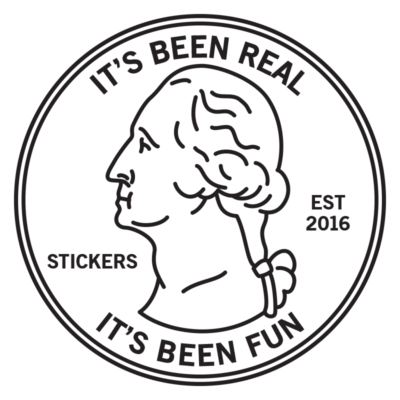 It's Been Fun is a collection of vending machines that sell stickers designed by local Seattle artists for less money than they're probably worth. Each one is just a few quarters, so anyone can afford some self-adhesive artwork without a second thought. Grab your change and find a machine. Your laundry can wait.
Total Crap Crap Shoot
Always only ever 25¢

Wanna host a sticker machine in your bar/store/den of iniquity?
Wanna design some stickers for an existing machine?
Hit me up here, and let's see if we can't work something out.
It's Been Fun is a zero-sum endeavor. The aim is to break even, at best.
If stickers accidentally make a profit, we'll make a donation to ArtsCorps.